GUI design services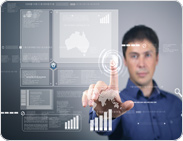 GUI Design
We create visually appealing user interfaces for all device types, including GUI for mobiles, Windows, Linux, Mac, PlayStation and many others.
A good user interface is easy to use and easy to learn. Our designers have many years experience creating user friendly and beautiful user interfaces that have a high value for the users and our customers. We are so sure that you will be happy with the designs created by our designers that we give a 100% satisfaction guaranty on all our GUI designs.
To get a price quote for your GUI project, please make a price enquiry on the link below and we will give you a price quote for the project, within 48 hours. What we can promise is a good price for high quality GUI design.
make price enquiry