Software development services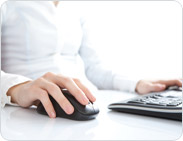 Desktop development
We can help with creating all type of software for many different platforms including Windows, Linux, Mac and more.
Our developers all have many years experience and create clean code, high quality and thoroughly tested applications. We also offer testing services for your own developed applications, if you want to outsource only that part of your development cycle. In addition we offer research and innovation services to help your company with being more competitive.
For us to be able to give you a price, you need to supply a detailed description of the development project / functionality you want developed. We will give you a price quote within 48 hours. We also offer work on an hourly basis (39 USD per hour), if a set price is not an option.
make price enquiry